AQUA SUN OZONE
Dedicated To Ozone Performance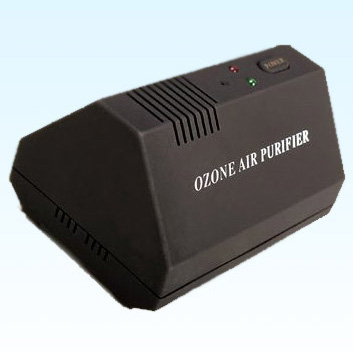 Air Purifier (Model 206A)
A Flexible Ozone Solution To Your Air Sanitation Needs
PRODUCT OVERVIEW

The AQUA SUN OZONE Model 206A Air Purifier offers you the PERFECT solution to odors, that occur every day in your home, car or bathroom. This discrete ozone unit delivers mountain CLEAN, FRESH air by simply turning it 'ON'. It's really that simple. Connect to power, turn it 'ON' and odors will start dissipating. This energy-efficient Ozone Air Purifier operates quietly, is easy-to-install and can be mounted on the wall, if required. Maintenance is a breeze, because the unit has been built with TOP quality components and there are NO filters, that would require changing. Plug-it-in, turn it on and enjoy the FRESH CLEAN scent.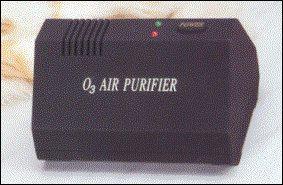 SPECIFICATIONS:


Power Consumption: 0.3 Amp
Fan volume: 8 CFM
Output: Low - 12mg/hr (0.04 PPM), High - 24mg/hr. (0.08 PPM)
Dimensions: (L) 5.5" (W) 3" (H) 4"
Weight: 12.5 oz.
Coverage: 400 sq. ft.
Power Adapters: 12 V.D.C. Car Adapter & 120 V.A.C. > 12 V.D.C. Wall Adapter
FEATURES:


User-Friendly
Energy-Efficient, 12V.D.C.
Virtually Maintenance-Free

Automatic Timer Options:


Low: On - 2 min. Off. - 8 min.
High: On - 4 min. Off: - 6 min.
WARRANTY:


1 Year
EXCELLENT Customer Support
If You're Interested In:
Knowing MORE Information About Ozone and It's Actions, Please CLICK HERE.
Seeing The Price Of The 206A Air Purifier, Please CLICK HERE.
Ordering Your Own 206A Air Purifier, Please CLICK HERE.