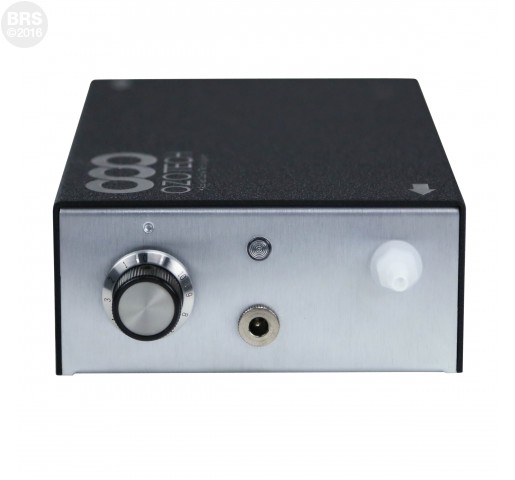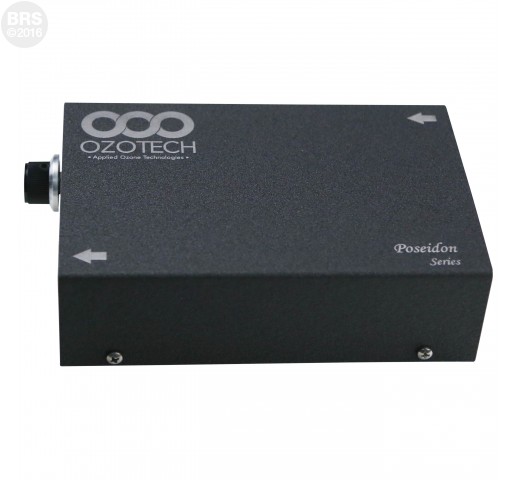 Ozone Water Purifier & Food Sanitizer
A Revolutionary NEW Appliance With Multi-Purpose Applications!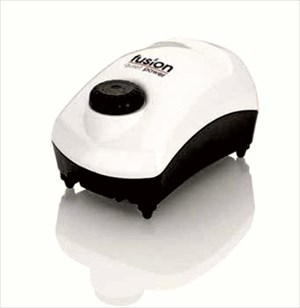 FUSION 500 Air Pump
OZOTECH has PERFECTED the POSEIDON 220™ - a LOW Cost, SAFE, Portable, Energy-EFFICIENT Ozone Water Purifier and Food Sanitizer.
What Is The POSEIDON 220™?
The POSEIDON 220™ is a "COLD SPARK - CORONA DISCHARGE" Ozone Generator, which NEUTRALIZES TOXIC Chemicals and DISEASE-CAUSING Bacteria and Virus. POSEIDON 220™ produces OZONE (O3 - Tri-Atomic Oxygen), which when it's combined with Water, CLEANS and KILLS Bacteria and Virus in your Water by a Process of SUPER-Oxidation. And it's also a REVOLUTIONARY, Multi-Purpose, NEW Appliance, being a PORTABLE, LOW Cost, SAFE and Energy-EFFICIENT Water Purification and Food Sanitization Unit, that is EPA/OSHA approved. It contains Low Maintenance Medium frequency, solid state electronics.
POSEIDON 220™ - BENEFITS:

BREAKS-DOWN residual traces of TOXIC Agriculture Chemicals and Pathogens on Fruits and Vegetables.

KILLS Bacteria on Meat, Fish, and Poultry.

ENHANCES the Taste of ALL Food Products.

PROLONGS Shelf Life.

DISINFECTS Water for HEALTHIER Drinking and Household Use.

How Do I Use The POSEIDON 220™?
1. Fill-up a 5 gal. container with tap water.
2. Connect the tubing with an air stone to the POSEIDON 220™ O3 Output.
3. Drop the air stone into the 5 gal. container.
4. Plug the POSEIDON 220™ "IN".
5. Turn the power switch/output control clockwise to turn the power "ON".
6. Continue to turn until it stops.
7. Place your fruits and vegetables (or meat, fish, poultry etc.) into the water.

Within a few minutes the Foods will be 99.9% CLEAN from HARMFUL Contaminants. You will NO longer be THREATENED by Contaminated Foods. Be HAPPY, HEALTHY, and WISE: Count on POSEIDON 220™ to safeguard the WELL-BEING of your Family.
POSEIDON 220™ - SPECIFICATIONS:

Output: 0 - 220 mg/hr

Concentration: 0 - 25 mcg/ml

Flow Rate: 0 - 3.5 l/m

Dimensions: 3.5" X 6" X 9"

Weight: 10 lbs.

Electrical: 120 V./60 Hz./10 W.


Includes: ON & OFF Switch/Variable Control.
Also Includes: 1 - 6 ft. Clear PVC Tubing (ozone-resistant), 1 - Check Valve (ozone-resistant), 1 - Air Stone, Operating Instructions & 1 year Warranty.
NOTE: Please print-out or make arrangements for seller to print-out the above documentation.