My Background - Healing And Technical Fields
Tom Harrelson
Revised 12/17/18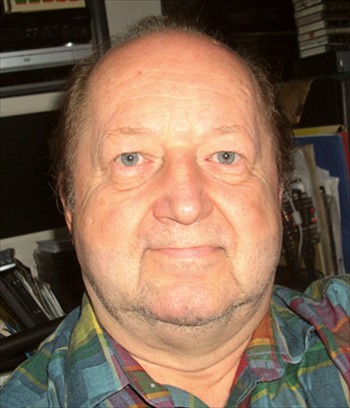 HI! My Name is Tom Harrelson and I'm 76 years young by the Grace of ALMIGHTY YHVH! Throughout my past 40+ years, that I've been in the Natural Healing and Alternative Therapy Fields, I have been a Biomedical Electronics Technician, Natural/Alternative Healing Educator, Natural/Alternative Healing Facilitator, Herbalist, Nutritional Consultant, Chiropractic Assistant and Electro-Diagnostician/Therapist.
For the past 20+ years, I've been working with people, who are SERIOUSLY-ILL (Cancer, ...), and for the past 15 of those years, I've been HELPING them, along with HELP from GOD and their Caregivers, to attain and maintain TOTAL Health and Wellness, using Dr. Richard Schulze's "INCURABLES" Program. Dr. Richard Schulze is NOW being acclaimed as the GREATEST Natural Healer of this PAST Century, having facilitated the COMPLETE Wellness of over 10,000 "INCURABLE" People with an INCREDIBLE 90+% SUCCESS Rate!!
I've studied and used Herbs with others and myself for the past 40+ years, and after having heard and/or seen MANY MIRACLES, I'd HIGHLY recommend using the following Herbs: Garlic, Cayenne Pepper, Ginger Root, Valerian Root and Lobelia Seed Pods, plus Activated Charcoal Powder.
I've studied Dr. Richard Schulze's publications, audios and videos, who was interviewed by Health Researcher and Editor, Sam Biser, about his POWERFUL Herbal Formulae and Natural Healing Methods. I am presently teaching Video Classes on Friday Nights and am also the Moderator of the CUREZONE Forum - Natural Emergency Care. I've also written a series of Newsletters entitled, "NATURAL EMERGENCY THERAPY" and "NATURAL EMERGENCY NUTRITION".
My MANY interests in the Healing Field have also included Auto-Immune Problems such as Allergies, Asthma and Bronchitis. I've studied the Research of Robert Nelson, D.C., through the publications of Health Researcher and Editor, Sam Biser. In the 1960's to 1980's, Dr. Nelson specialized in the WORST Cases of Allergies and Asthma, plus other Auto-Immune Problems.
In the past 50+ years, that I've been a Biomedical Electronics Technician, I invented the TENS (transcutaneous electro-neural stimulator) unit in the early 60's, which I called the "Electro-Biophysiological Pulse Generator" at that time. Another invention of mine back then was the "Electronic Stethoscope", which would amplify ALL of the Frequencies of the Heartbeat, so that someone, listening with my "Electronic Stethoscope", could hear ABNORMALITIES in the Heart MORE CLEARLY than he/she could when listening with a Standard Stethoscope. I didn't have the finances at the time, and so I wasn't ABLE to get either of these 2 - Bio-Medical Electronic Devices patented and/or manufactured, and so I LOST-OUT, when someone else patented and then manufactured these Bio-Medical Devices at a later date.
For the past 20+ years, I've been making some of my own and selling others' "Healing Tools". These Alternative Healing Devices HELP the body to HEAL and CURE itself, rather than COVERING-UP the symptoms. Most of these Healing Tools I've sold from my Website in the past 10+ years. I've also been involved with Royal Rife Frequency Instruments for the past 20 years, and Ozone Generators for the past 15 years. Plus I've designed, built, tested and shipped my own Healing Tools as follows: PHOTON TORCH™, PHOTON FLOOD™, BIOMAGNESONIC TRANSDUCER II™, BIOMAGNESONIC TRANSDUCER XL™, ELECTRO-CELLULAR ENERGIZER II™, VAPOZONE Detox System II™ & VAPOZONE Detox System III™.
NOTE: Please CLICK HERE to see a related web page.
Lastly, I have 3 - YouTube videos on the internet in which I speak about 2 of my Healing Tools - VAPOZONE Detox System 2 and PHOTON TORCH.
Ozone & OZOL Inhalation Therapy - Interview
OZONE - A Very Important Health Enhancer
LED Phototherapy - Wellness Seminar (9-12)
Tom Harrelson/Ecclesiastes 9:10 & Philippians 2:13.
tharrels@hotmail.com